The Hating Game

by Sally Thorne
Published by HarperCollins on August 9th 2016
Genres: Fiction, Romance, Contemporary
Pages: 384
Format: Paperback
Source: Borrowed
Amazon • Barnes and Noble • Book Depository
Goodreads

Nemesis (n.)
1) An opponent or rival whom a person cannot best or overcome;
2) A person's undoing;
3) Joshua Templeman.

Lucy Hutton and Joshua Templeman hate each other. Not dislike. Not begrudgingly tolerate. Hate. And they have no problem displaying their feelings through a series of ritualistic passive aggressive maneuvers as they sit across from each other, executive assistants to co-CEOs of a publishing company. Lucy can't understand Joshua's joyless, uptight, meticulous approach to his job. Joshua is clearly baffled by Lucy's overly bright clothes, quirkiness, and Pollyanna attitude.

Now up for the same promotion, their battle of wills has come to a head and Lucy refuses to back down when their latest game could cost her her dream job…But the tension between Lucy and Joshua has also reached its boiling point, and Lucy is discovering that maybe she doesn't hate Joshua. And maybe, he doesn't hate her either. Or maybe this is just another game.
Ok, I know this is going to seem weird considering I'm a booknerd and a strong supporter of reading the book before seeing the movie and that the book is almost always better than the movie, but I almost think I would prefer this story in movie form. It's a little hard for me to even say that but just reading through it, it was highly enjoyable but all of those little things that don't get mentioned or repeated during movies because you can just see them got a little annoying over time (e.g. descriptions of physical appearance). And if this were ever made into a movie, I'd definitely be in line to see it. The chemistry and banter was perfect! But unfortunately, some of the other things really bugged me.
Let's start off with some of the good things. I really liked the banter between the two main characters. Once the book really started going, their back and forth changed from hateful co-workers to something much more enjoyable than just the characters trying to one-up the other. That's when it got really good. When both characters knew they were on the edge of something either really good or really bad and the tension kicked up, I couldn't put it down. Both Lucy and Josh were scared and the emotions that created could definitely be felt. Add in their chemistry and the two together, when they weren't actually trying to destroy the other, was really really good and enjoyable.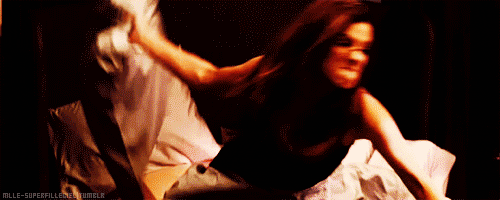 But on the other hand, the book was entirely too predictable. Once we got past the beginning when the tension between the two main characters really did feel more like complete hatred than just competitive co-workers, the story picked up and each time something new was going to happen, I could predict exactly what it was going to be. And I'm usually terrible at that. But it was really just one cliche after another. What saved this book for me really was just those feelings of watching a fun banter-filled rom-com and not being able to turn it off until you see the end when you know they're going to get together. I think if I had watched this instead of having to constantly be in Lucy's head hearing how much she thought Josh actually hated her and constantly have to hear how short she was and how big and strong he was and just watch it all play out on the screen instead, I think I would have enjoyed it a lot more.

In the end, this book was just fun. It really did feel just like watching a favorite rom-com. If you loved The Proposal with all of its chemistry and co-worker hate-to-love relationship, you will definitely enjoy this book as well. There were swoony moments and funny moments and some family tension and even a few emotions. It was a perfectly enjoyable for what it was and once I picked it up, I couldn't put it down. But I've also read romances that surprised me and didn't follow a very standard plotline, so while I wish I could love this more because of the warm gooey feelings it gave me, I just wanted something a little more unique and surprising. I still recommend it, but probably more to borrow first to see if you love it.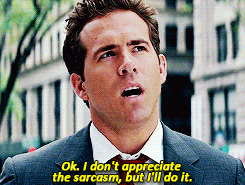 Related Posts