Top Ten Tuesday is hosted each week by The Broke and The Bookish and allows us to combine our love of books with our love of lists. This week's topic is: tv-themed. So I chose to share the shows that I've loved binge watching!
I love TV but I don't watch nearly as much of it as I wish I could. Mostly, because I just don't have the time. I know it sounds stupid, but between having the kids home all the time, trying to do some actual school, reading, blogging, eating, and just generally trying to survive, TV time is usually what goes first. Plus, we don't have cable so anything we watch is on Netflix or Amazon Prime, which just lends itself to binging and not normal television watching. But anyway, here are my ten favorite shows that I've binge-watched.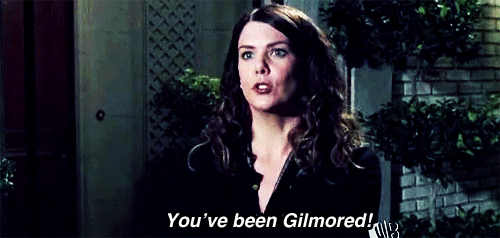 Gilmore Girls
I didn't actually start watching the show myself until about 2006 when my was finally convinced to give it a try. Honestly, before that, I hadn't even really heard about it. I was busy with an infant, so the only TV I was really watching was Oprah reruns and The Today Show at 5am. But once I started, I could not stop watching. And this was so long ago that I was actually watching on DVDs I borrowed from the library. But I seriously loved it. I still do. And I'm dying for the reboot! But also, of course, very nervous. Are you guys excited for the new shows at all?
Once Upon a Time
I actually avoided this show for quite a while. It seemed silly and weird to me. But then I was in bed sick one day and it had four seasons up on Netflix, so I went for it. And I think I watched it for a week straight after that. Holy crap. I was addicted. It was so fun and soap-opera-y, I just couldn't stop watching! Plus, and I hate to say this because fairy tale romances aren't usually my thing, but I really love Snow and Prince Charming. I do fully admit that I haven't watched season 5 at all because it is VERY repetitive. But I'm hoping to watch some more soon. Plus, Hook. That's all.
Poldark
Okay, if you haven't watched this yet, you need to get on that! Season two starts on September 25, so you have plenty of time! I watched the first season in three days. It's short, so that helped, but I also became obsessed and watched for hours each night. Then I read the books. But only the first two because season one covers those books and I didn't want to be spoiled by anything in the books for the show. Plus, I admit I'm worried that if I read the books first, I wont' love the show as much. So I'm waiting. Because I DO NOT want this show to be ruined for me. So please, tell me you guys have seen this or plan on watching it. I'd gush about Aiden Turner, which is why you should watch this, but I'm pretty sure my husband is reading this post.
Oops.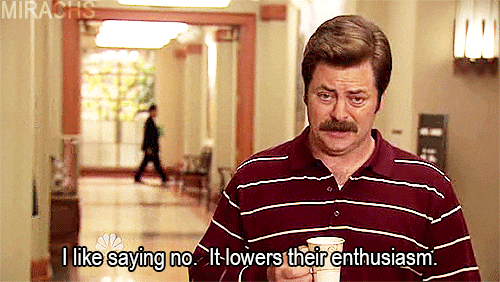 Parks and Rec
We were so late to the Parks and Rec game, it's pretty embarrassing. When we finally started watching, we were hooked. I love Leslie Knope and Ron Swanson. They're literally my favorite. And then Ben and Leslie together? Serious OTP.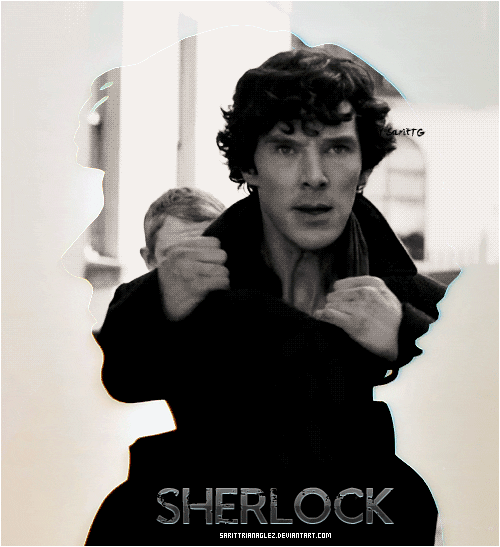 Sherlock
Yes. It's been a while but the husband and I binged these and loved them. I'm not a huge fan of either of the leads in anything else but for whatever reason, I find them perfect in these roles and completely addicting.
Firefly
I can't remember why we started this one but I think it was because my husband had fallen in love with Dr. Horrible's Sing-Along Blog and saw Nathan Fillion was in this show and it was on Netflix. It all just happened to line up at the right time and we jumped in and loved it.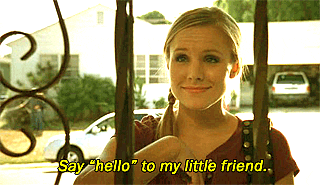 VERONICA MARSSSSSSSSSSSSS
If you guys have somehow not seen this show yet, you need to go watch it right now. I made my husband watch with me promising he just had to sit through the first one with me and we were both hooked after that. This was right before the movie was coming out so we wanted to be all caught up and we ended up enjoying it way more than we thought. The movie, however, I have a different opinion of.
The 100
Yep, I watched this one. And I really loved the first two seasons. I think somewhere along the third I slowed down because it was feeling repetitive. But I hope to go back to it sometime.
One Tree Hill
Who doesn't love shows full of high school drama?! I sure do. They're basically my specialty. If I had binge-watched Dawson's Creek, it would definitely be at the top of this list. I just get so addicted to shows like this and One Tree Hill is just so freaking good at it. I haven't finished the show yet but I really hope Nathan and Hailey can work out all their drama!
The Vampire Diaries
Of course I watched this show! Though, admittedly, I stopped watching soon after The Originals broke off and have zero intention of watching the show without Elena. This show did have a lot of great characters and tons of drama. And I'll just go ahead and admit it. I'm a Damon/Elena shipper.
Have you guys watched any of these? I admit, I don't always have the best taste but tv is a guilty pleasure and I want to enjoy what I'm watching. There's a good chance that if something has some snarky dialogue, fun references, good romance, and some drama, I'll be hooked. I think the show that's next on our list is Orphaned Black. But if you have suggestions for shows, I'd love to hear them!
What have been some of your favorite shows to binge watch?
Related Posts