Top Ten Tuesday is hosted each week by The Broke and The Bookish and allows us to combine our love of books with our love of lists. This week's topic is: Ten Books That Have Been On Your Shelf (Or TBR) From Before You Started Blogging That You STILL Haven't Read Yet.
So many years have passed since I started blogging. Four, actually. And still so many books have gone left unread. It's almost painful to think about, really. All of us would probably love to just be able to read every single book that we wanted to exactly when we wanted to. But we can't and there are always those books that just get pushed back or overlooked for whatever reason. And I have a lot of those.
Before I started blogging, I read mostly chic lit. I didn't even really know about young adult books. I knew there were books that had teen characters but there wasn't usually a section at the bookstores for them. So I would only come across them by chance while looking at the children's section with my kids. Then The Hunger Games happened. And then I read Twilight. And then I wanted to read ALL THE YA. And then I started blogging. So most of the books on this list are books that aren't what I typically read now. I still want to read them but I just don't know when I'll get to them.
The Help by Kathryn Stockett:
Three ordinary women are about to take one extraordinary step….Twenty-two-year-old Skeeter has just returned home after graduating from Ole Miss. She may have a degree, but it is 1962, Mississippi, and her mother will not be happy till Skeeter has a ring on her finger. Skeeter would normally find solace with her beloved maid Constantine, the woman who raised her, but Constantine has disappeared and no one will tell Skeeter where she has gone.
Aibileen is a black maid, a wise, regal woman raising her seventeenth white child. Something has shifted inside her after the loss of her own son, who died while his bosses looked the other way. She is devoted to the little girl she looks after, though she knows both their hearts may be broken.
Minny, Aibileen's best friend, is short, fat, and perhaps the sassiest woman in Mississippi. She can cook like nobody's business, but she can't mind her tongue, so she's lost yet another job. Minny finally finds a position working for someone too new to town to know her reputation. But her new boss has secrets of her own.
Seemingly as different from one another as can be, these women will nonetheless come together for a clandestine project that will put them all at risk. And why? Because they are suffocating within the lines that define their town and their times. And sometimes lines are made to be crossed.
In pitch-perfect voices, Kathryn Stockett creates three extraordinary women whose determination to start a movement of their own forever changes a town, and the way women–mothers, daughters, caregivers, friends–view one another. A deeply moving novel filled with poignancy, humor, and hope, The Help is a timeless and universal story about the lines we abide by, and the ones we don't.
Middlesex by Jeffrey Eugenides:
Middlesex tells the breathtaking story of Calliope Stephanides, and three generations of the Greek-American Stephanides family, who travel from a tiny village overlooking Mount Olympus in Asia Minor to Prohibition-era Detroit, witnessing its glory days as the Motor City and the race riots of 1967 before moving out to the tree-lined streets of suburban Grosse Pointe, Michigan. To understand why Calliope is not like other girls, she has to uncover a guilty family secret, and the astonishing genetic history that turns Callie into Cal, one of the most audacious and wondrous narrators in contemporary fiction.
Lyrical and thrilling, Middlesex is an exhilarating reinvention of the American epic.
A Prayer for Owen Meany by John Irving:
Eleven-year-old Owen Meany, playing in a Little League baseball game in Gravesend, New Hampshire, hits a foul ball and kills his best friend's mother. Owen does't believe in accidents; he believes he is God's instrument. What happens to Owen after that 1953 foul is both extraordinary and terrifying. At moments a comic, self-deluded victim, but in the end the principal, tragic actor in a divine plan, Owen Meany is the most heartbreaking hero John Irving has yet created.
The Night Circus by Erin Morgenstern:
The circus arrives without warning. No announcements precede it, no paper notices plastered on lampposts and billboards. It is simply there, when yesterday it was not.Within these nocturnal black-and-white striped tents awaits an utterly unique, a feast for the senses, where one can get lost in a maze of clouds, meander through a lush garden made of ice, stare in wonderment as the tattooed contortionist folds herself into a small glass box, and become deliciously tipsy from the scents of caramel and cinnamon that waft through the air.
Welcome to Le Cirque des Rêves.
Beyond the smoke and mirrors, however, a fierce competition is under way–a contest between two young illusionists, Celia and Marco, who have been trained since childhood to compete in a "game" to which they have been irrevocably bound by their mercurial masters. Unbeknownst to the players, this is a game in which only one can be left standing, and the circus is but the stage for a remarkable battle of imagination and will.
As the circus travels around the world, the feats of magic gain fantastical new heights with every stop. The game is well under way and the lives of all those involved–the eccentric circus owner, the elusive contortionist, the mystical fortune-teller, and a pair of red-headed twins born backstage among them–are swept up in a wake of spells and charms.
But when Celia discovers that Marco is her adversary, they begin to think of the game not as a competition but as a wonderful collaboration. With no knowledge of how the game must end, they innocently tumble headfirst into love. A deep, passionate, and magical love that makes the lights flicker and the room grow warm whenever they so much as brush hands.
Their masters still pull the strings, however, and this unforeseen occurrence forces them to intervene with dangerous consequences, leaving the lives of everyone from the performers to the patrons hanging in the balance.
Both playful and seductive, The Night Circus, Erin Morgenstern's spell-casting debut, is a mesmerizing love story for the ages.
A Discovery of Witches by Deborah Harkness:
A richly inventive novel about a centuries-old vampire, a spellbound witch, and the mysterious manuscript that draws them together.Deep in the stacks of Oxford's Bodleian Library, young scholar Diana Bishop unwittingly calls up a bewitched alchemical manuscript in the course of her research. Descended from an old and distinguished line of witches, Diana wants nothing to do with sorcery; so after a furtive glance and a few notes, she banishes the book to the stacks. But her discovery sets a fantastical underworld stirring, and a horde of daemons, witches, and vampires soon descends upon the library. Diana has stumbled upon a coveted treasure lost for centuries-and she is the only creature who can break its spell.
Debut novelist Deborah Harkness has crafted a mesmerizing and addictive read, equal parts history and magic, romance and suspense. Diana is a bold heroine who meets her equal in vampire geneticist Matthew Clairmont, and gradually warms up to him as their alliance deepens into an intimacy that violates age-old taboos. This smart, sophisticated story harks back to the novels of Anne Rice, but it is as contemporary and sensual as the Twilight series-with an extra serving of historical realism.
Room by Emmy Donoghue:
To five-year-old Jack, Room is the entire world. It is where he was born and grew up; it's where he lives with his Ma as they learn and read and eat and sleep and play. At night, his Ma shuts him safely in the wardrobe, where he is meant to be asleep when Old Nick visits.
Room is home to Jack, but to Ma, it is the prison where Old Nick has held her captive for seven years. Through determination, ingenuity, and fierce motherly love, Ma has created a life for Jack. But she knows it's not enough…not for her or for him. She devises a bold escape plan, one that relies on her young son's bravery and a lot of luck. What she does not realize is just how unprepared she is for the plan to actually work.
Told entirely in the language of the energetic, pragmatic five-year-old Jack, Room is a celebration of resilience and the limitless bond between parent and child, a brilliantly executed novel about what it means to journey from one world to another.
The Immortal Life of Henrietta Lacks by Rebecca Skloot:
Henrietta Lacks, as HeLa, is known to present-day scientists for her cells from cervical cancer. She was a poor Southern tobacco farmer who worked the same land as her slave ancestors, yet her cells were taken without her knowledge and still live decades after her death. Cells descended from her may weigh more than 50M metric tons.
HeLa cells were vital for developing the polio vaccine; uncovered secrets of cancer, viruses, and the atom bomb's effects; helped lead to important advances like in vitro fertilization, cloning, and gene mapping; and have been bought and sold by the billions. Yet Henrietta Lacks was buried in an unmarked grave.
The journey starts in the "colored" ward of Johns Hopkins Hospital in the 1950s, her small, dying hometown of Clover, Virginia — wooden slave quarters, faith healings, and voodoo. Today are stark white laboratories with freezers full of HeLa cells, East Baltimore children and grandchildren live in obscurity, see no profits, and feel violated. The dark history of experimentation on African Americans helped lead to the birth of bioethics, and legal battles over whether we control the stuff we are made of.
Before I Fall by Lauren Oliver:
With this stunning debut novel, New York Times bestselling author Lauren Oliver emerged as one of today's foremost authors of young adult fiction. Like Jay Asher's Thirteen Reasons Why and Gayle Forman's If I Stay, Before I Fall raises thought-provoking questions about love, death, and how one person's life can affect so many others.
For popular high school senior Samantha Kingston, February 12—"Cupid Day"—should be one big party, a day of valentines and roses and the privileges that come with being at the top of the social pyramid. And it is…until she dies in a terrible accident that night.
However, she still wakes up the next morning. In fact, Sam lives the last day of her life seven times, until she realizes that by making even the slightest changes, she may hold more power than she ever imagined.
Named to numerous state reading lists, this novel was also recognized as a Best Book of the Year by Amazon.com, Barnes & Noble, The Daily Beast, NPR, and Publishers Weekly. It has been optioned for film by Fox 2000 Pictures.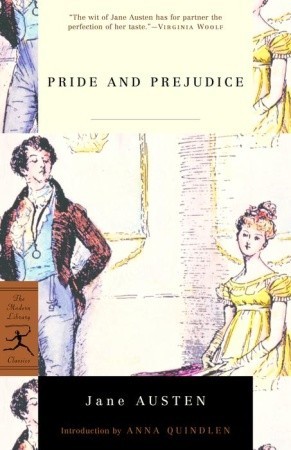 Pride and Prejudice by Jane Austen:
First published in 1813, "Pride and Prejudice," Jane Austen's witty comedy of manners – one of the most popular novels of all time – tells the story of Mr and Mrs Bennet's five unmarried daughters after the rich and eligible Mr Bingley and his status-conscious friend, Mr Darcy, have moved into their neighbourhood. "It is a truth universally acknowledged, that a single man in possession of a good fortune must be in want of a wife." So begins the novel, that features splendidly civilized sparring between the proud Mr. Darcy and the prejudiced Elizabeth Bennet as they play out their spirited courtship in a series of eighteenth-century drawing-room intrigues.
Blood Red Road by Moira Young:
The book that will "blow you away"** has a dazzling new look in paperback!
Saba has spent her whole life in Silverlake, a dried-up wasteland ravaged by constant sandstorms. The Wrecker civilization has long been destroyed, leaving only landfills for Saba and her family to scavenge from. That's fine by her, as long as her beloved twin brother Lugh is around. But when four cloaked horsemen capture Lugh, Saba's world is shattered, and she embarks on a quest to get him back.
Suddenly thrown into the lawless, ugly reality of the outside world, Saba discovers she is a fierce fighter, an unbeatable survivor, and a cunning opponent. Teamed up with a handsome daredevil named Jack and a gang of girl revolutionaries called the Free Hawks, Saba's unrelenting search for Lugh stages a showdown that will change the course of her own civilization.
Since I started blogging almost immediately after I discovered young adult books, there aren't many from my pre-blog days that made it onto this list. Basically any "read this after The Hunger Games or Harry Potter" lists that I could find, I read. So I have a lot of dystopian and dragon books that I haven't read yet from right before blogging but all of the books before that are ones that I probably wouldn't even pick up now. So if there are any books on this list that you think I should absolutely read soon, let me know! Otherwise, they'll probably go unread for quite some time.
Related Posts