Learning to Swear in America

by Katie Kennedy
Published by Bloomsbury USA on 2016-07-05
Genres: Love & Romance, Science Fiction, Young Adult
Pages: 304
Amazon • Barnes and Noble • Book Depository
Goodreads

Brimming with humor and one-of-a-kind characters, this end-of-the world novel will grab hold of Andrew Smith and Rainbow Rowell fans.

An asteroid is hurtling toward Earth. A big, bad one. Yuri, a physicist prodigy from Russia, has been called to NASA as they calculate a plan to avoid disaster. He knows how to stop the asteroid: his research in antimatter will probably win him a Nobel prize--if there's ever another Nobel prize awarded. But Yuri's 17, and having a hard time making older, stodgy physicists listen to him. Then he meets Dovie, who lives like a normal teenager, oblivious to the impending doom. Being with her, on the adventures she plans when he's not at NASA, Yuri catches a glimpse of what it means to save the world and save a life worth living.

Prepare to laugh, cry, cringe, and have your mind burst open with questions of the universe.
You guys have seen Armageddon, right? "We can all just sit here on Earth, wait for this big rock to crash into it, kill everything and everybody we know. United States government just asked us to save the world. Anybody wanna say no?" No? Well, you should. Or you could read this book! It's like Armageddon in that it also has an asteroid that's going to destroy California and takes a look at what's important in life and what makes it worth saving but it's much more fun and involves a lot less tears. I really enjoyed it and I'm so excited to be a stop on the Blog Tour today! In case you guys missed it, I posted my review for the book just a few days ago. I really enjoyed it and how much fun it was and how super awkward Yuri, the main character, was. I'm happy to offer you guys a little peek into the inspiration and writing process for the book from the author herself! Katie Kennedy has generously prepared a post about how the book came about and how she worked to get science details right throughout it. So take a few minutes to read it and then after, I have a giveaway for you guys! I hope you enjoy and I hope you'll check the book out!
Hey, I'm Katie Kennedy, and I've been asked to talk a little about my inspiration for LEARNING TO SWEAR IN AMERICA, and what the research process was like.

I teach college history, and during a lecture on the Enlightenment in an evening Western Civ class I talked about Immanuel Kant, including his maxim, Do what is right though the world should perish. After class I thought about that line as I walked across the parking lot. And I wondered, what if the world really would perish? What then, Mr. Kant? A scenario with an asteroid probably occurred to me because I was looking at the stars over the pines. This book is essentially my conversation with Immanuel Kant.

I figured out characters and general plot points—I don't outline carefully—and began writing. I didn't know anything when I started—not even the difference between an asteroid and a meteor. Yep—had to look it up. That was the first thing I did, and my own ignorance was the source of the repeating interaction between Dovie and Yuri, where she refers to the BR1019 as a meteor, and Yuri mutters "asteroid" under his breath.

While I wrote, I read some astrophysics—Neil deGrasse Tyson, Brian Greene, Michio Kaku, and others.

The basic plot of LEARNING TO SWEAR IN AMERICA is that an asteroid is heading toward Earth—not a catastrophic kill-the-dinosaurs type, but still an asteroid—enough to cause regional devastation. NASA calls in a seventeen-year-old Russian physics genius, Yuri Strelnikov, to help avert disaster. When I hit the midpoint, I intended to make the crisis worse by having the asteroid speed up. I'd heard about random spacey objects slingshotting around planets, and I thoughtt, I'll have it do that! It'll slingshot past something and speed up and they'll have less time to deal with it! And it'll be great!

This would be a good place to remind you that I teach college history. Not physics.

I went back to the books to get details—to make sure I did it in the right way, and that I was using the right language. And I discovered that I could not in fact make an asteroid randomly speed up. That would violate the laws of nature, and apparently that's not allowed. Stoopid laws of nature.

So I did some emergency astrophysics reading and ate a lot of mint chocolate chip ice cream—I named a chapter after it! And finally, there in the fine print was my answer. I worked for it, that's for sure.

A couple of things I did that would not meet NASA standards—I made my calculations on a napkin at my desk. Double checked them that way, too. (I used a calculator for the triple check.) Probably they do that differently at the Jet Propulsion Lab.

I also have a windup seal with a ball on its nose as a desk toy. I used the ball to represent Earth, and brought a sharp pencil toward it as the asteroid when I was trying to visualize angles and speeds and such. I'd like to think that NASA does that differently, too.

But you never know.

NASA has some great tools online, including tables on asteroids. I used them frequently, and never printed them out because they were readily available. Why would I?

Here's why: a freshman senator led a government shutdown that lasted for sixteen days. In addition to the broader effects, it shuttered NASA—while American astronauts were in space. The shutdown closed the website. That was inconvenient for me—I needed to double check some things before I sent the manuscript on.

Worse, by then I understood the implications. NASA personnel are Earth's sentries. We had called our sentries in. This was an issue beyond national security—it was an issue of planetary security, and the threat was real.

I hope that more kids will get interested in protecting Earth from asteroids. We're going to need them. And if they wind up in the office next to Yuri's, they can expect some awkward social interaction in the hall.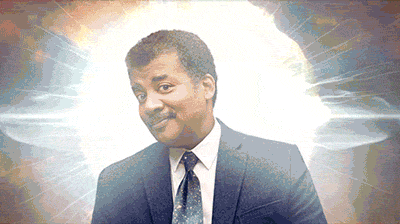 (But not too much to scare you away. I promise.)
Now it's Giveaway Time!!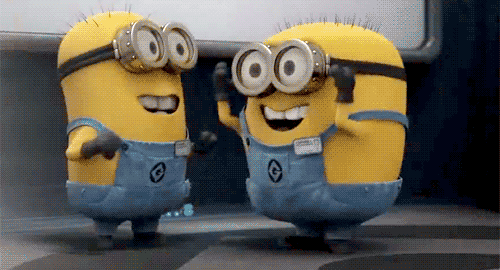 I know you guys all want a copy of your own now, right?! Right! Here's your chance!
Tour Wide : A copy of Learning to Swear in America and swag
US Only : Ends 7/16/16
Related Posts