Well, January is over. And it wasn't even too bad. The weather got really cold a few times and we got a dusting of snow but overall, the best January weather I can remember for a while. I also got to go to ALAMW in Boston, which was amazing! I haven't been to BEA yet but I did go to BookCon the first year and it was total chaos. If you guys ever get the chance, you should definitely try and make it to an ALA event. They are super chill with tons of great people and everyone is awesome to talk to! And they're always super helpful! I definitely want to go to BEA at some point but I'm nervous that it's just way more crowded and chaotic than ALA. And I tend to shut down in heavy crowds. But all I mean to say is ALAMW was awesome and I'm so glad I got the chance to go!
Reviews
Posts
Most Exciting Book Mail
Besides all of the amazing ARCs I got from ALAMW, I was also pretty excited to receive Wink Poppy Midnight and The Perilous Sea from trades this month too! And I requested The Firefly Code because it sounds really interesting and it showed up this month too! So many great books to read!
Favorite January Reads
So it's kind of a weird group of books from January but that's just how it is sometimes. This month, my favorites were A Darker Shade of Magic by V.E. Schwab, Symptoms of Being Human by Jeff Garvin, and The Phantom Tollbooth by Norton Juster. 
Coming Up in February
There's a lot of fun stuff coming up in February and my mind is still kind of blown that I've planned so far ahead! I'll have several fun giveaways, including one for romance books and one for new February books. I have a couple blog tour stops, some already planned reviews and the rest of the usual posts. Plus, I'll have a new Dawson's Rewatch post and new episodes of Books & Banter! We'd love for you guys to check that out. I think it's going to be a fun month and it's crazy how different blogging can feel when you're planning ahead and not scrambling at the last minute for everything. I don't know how long that'll last because I'm most usually a last minute person, but it's definitely fun this way too!
Also, here at home, it'll also be a crazy busy month. We have several classes outside our usual homeschool activities that we're looking forward to and I'm looking forward to a couple of exciting author visits that I still can't believe are happening! I will, of course, share more about them with you guys later!
 I hope you guys all had a great January. Storm Jonas missed us but if it got you, I hope you had some time to read some great books and enjoyed the beautiful snow! And I hope you all have a wonderful February coming up!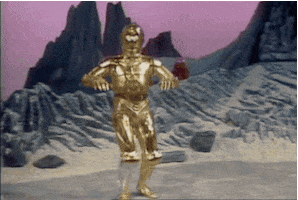 Related Posts