I had high hopes at the beginning of 2015. As I'm sure we all did. There were so many things I wanted to, and was going to, accomplish. As if to prove that to myself, I decided to join a ton of reading challenges. Well, five really. Not including the Goodreads challenge, which is just a given. I also joined a blog organization challenge as well. So if we count them all, including Goodreads, that's seven challenges I joined in the beginning of 2015. Should we count how many I actually completed? It'll be easy, I promise. The answer is two. I completed two of the reading challenges I signed up for. That's it. And those were the easiest two challenges, just reading books. The ones that had actual goals like lowering my TBR pile or finishing series that I've crapped out on, nope. Too much work or too many restrictions. I just couldn't do it.
Now, because I really want to put my failures out there, here are the challenges I signed up for and how well (poorly) I did with them.
A Series a Month Challenge hosted by Love at First Page
The goal was clear, finish one series a month. It counts for any completed series of at least two books. So, just so we're clear, that would be finishing 12 completed series. Here are the ones I completed this year: Fire and Thorns by Rae Carson, Shatter Me by Taherah Mafi, Winger by Andrew Smith, Boomerang by Noelle August, Pushing the Limits by Katie McGarry, To All the Boys I've Loved Before by Jenny Han, Scarlet by A.C. Gaughen, Unearthly by Cynthia Hand, The Lunar Chronicles by Marissa Meyer, and Altered by Jennifer Rush. That's 10 out of 12. Not bad but still only a B. I'm happy about finishing a few older series (Fire and Thorns, Shatter Me, and Unearthly) but two of these were duologies (Winger and TATBILB) and most had a last book that came out this year. I had hoped to do a better job with this one. (But to be fair, this series challenge counted for 17 books.)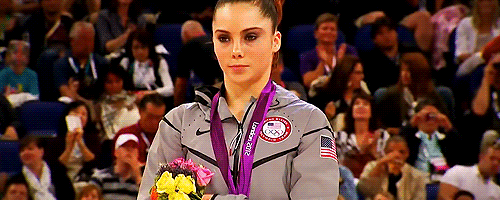 2015 Debut Author Challenge hosted by That Artsy Reader Girl
The goal here was to read 12 2015 debut authors. Just 12. Shouldn't be that hard. For me, I don't know why, but it was. And there were so many amazing debuts but for whatever reason, I didn't read them. Here are the debuts I did read: My Heart and Other Black Holes by Jasmine Warga, Simon vs the Homo Sapiens Agenda by Becky Albertalli, None of the Above by I.W. Gregorio, The Night We Said Yes by Lauren Gibaldi, Everything, Everything by Nicola Yoon, Shutter by Courtney Alameda, Blood and Salt by Kim Leggett, Not If I See You First by Eric Lindstrom, and Because You'll Never Meet Me by Leah Thomas. I also dnf'd three: Red Queen by Victoria Aveyard, The Novice by Taran Matharu, and One of the Guys by Lisa Aldin. So I read 9 out of 12. That's even worse. And this one was even more important than the first! I love debut authors and finding new ones but they were pretty hit or miss for me this year. I'll join this challenge again in 2016 and hope that I can do better than a C.
The TBR Pile Challenge hosted by Roof Beam Reader
The goal here was to choose 12 books (with two alternates) that have already been published for at least one year. So I chose my books and then I read eight of them. Eight. Yeah, that's an D on that challenge. Here are the books from my list that I did read: Unravel Me by Taherah Mafi, The Crown of Embers and The Bitter Kingdom by Rae Carson, Cinder and Scarlet by Marissa Meyer, Boundless by Cynthia Hand, Code Name Verity by Elizabeth Wein, and Maybe Someday by Colleen Hoover. That's it. And most of those lined right up with my series a month challenge. (6 overlapped with that challenge.) I'm afraid of what would have happened had I not also done that other challenge! But also, this is one I think I'm most disappointed in. I used to buy a lot of books but have turned more to the library and trading in the last few years (not to mention the advanced copies I get that head straight to the top of the pile!) so I have a ton of older books that need read. And I just didn't accomplish that goal this year. At all. I'll be making it a goal next year, along with requesting fewer review books so that I can actually maybe hope to do a little better on this. I really hope to request only the books I'm DYING to read and then fill the rest of the time in with books I own or ones I've been wanting to read for a long time.
Real Book Challenge hosted by Fiction Fare and Swoony Boys Podcast
Finally a challenge I actually did well on. This goes along a little bit with what I was saying earlier, reading more of what I have than what I get. But this challenge counts any physical book. So ARCs and library books all count with this. As long as it's a traditional printed book, it counts. When I signed up, I hoped to read 55 "real" books. According to my Goodreads shelf, I've read 86 this year. So I'm pretty happy with that. But it was easy because I actually like physical books more than ebooks. So this one wasn't a struggle at all. Still I'll take that A+ with a smile on my face!
I completely failed at the Blogger Organization Challenge and will just take the F without even bothering to tell you I pretty much only accomplished 1 of the tasks. Maybe next year I'll be better with this….
Also a complete failure was the Around the World Reading Challenge hosted by All About Books. We were suppose to document on a map where all of the books we read took place and read as much "around the world" as we could. Yeah, I recorded the location for maybe 15 books before I stopped. Of those 15, I got three countries and 11 states. No where near the "around the world" or any of the challenges they made. I justified it at the time because I was reading a bunch of fantasy/space books that have no location on a real world map but really it was just lazy. That's a lot of work! Except not, I'm really just lazy. I do still think it would be cool but it just takes time that I'm not willing to put in right now.
So that's it. Two Fs, one D, one C, one B, and two A+. I'm also counting an A+ in there for my Goodreads Reading Challenge, which I did finish by reading 124 books to my goal of 110. In case you're counting, that's a 2.0 ave GPA on my reading challenges for the year. Not exactly a GPA anyone strives for.
I'm not going to let that stop me from signing up for more challenges next year though! I might not do as many but I'm hoping to find a series challenge again and some sort of TBR challenge. I'll be posting about the ones I do decided to join in early January.
How did you guys do on your 2015 reading challenges and have you signed up for any for 2016?
Related Posts