Maybe Someday, Nantucket Blue, The Princess Diaries

by Colleen Hoover, Leila Howland, Meg Cabot
Series: Nantucket #1, The Princess Diaries #1

I did a little bit of reading recently that was completely off of my TBR lists but I don't regret it at all! Since I'm still trying to get back on track from vacation, I've decided to do a quick mini review round up of a few of those books. They're all contemporary fiction, mostly romances, and all very quick reads. I recommend them all but in more of a "they were enjoyable and I'm glad I read them" way rather than an "OMG I LOVED THEM" way. Unfortunately none of them knocked my socks off but I liked them enough. If you give them a try, I hope you guys do love them.
Maybe Someday by Colleen Hoover
NA Romance
Published March 18, 2014 by Atria Books on
I've heard so many outstanding things about Colleen Hoover books that I was a little nervous to read one myself. But when I saw this one on the shelf, I couldn't pass it up. I bought it a while back and finally read it this summer. I had no idea what to expect but I was really hoping to fall in love. Unfortunately, I didn't. I liked this book, I liked the story and the unexpected twist but the characters are really what kept me from loving this book. This is going to sound weird probably, especially considering the book is in dual first person, but they thought and talked so freaking much. I just got tired of their ramblings on and on. Usually because it was about the same things over and over again. They liked each other, were attracted to each other but Ridge was in a relationship he wasn't going to get out of so they can't be together. The same thing over and over again. And I didn't like that Ridge kept putting Sydney is situations that were bad for her. Sydney wasn't the one in a relationship but Ridge kept asking her to be close and help with his music because he needed her and didn't consider at all how hard it was for her. This over and over again. And then I was slightly frustrated by the end as well because part of the solution to their problem just seemed so easy. It wasn't a decision that was made but one that was made for them. I didn't quite like that. But I did like the very end when they finally seemed to both grow up a bit and take some time. I think I'll give another Colleen Hoover book a try at some point (probably Hopeless since I already own that one too) but I do hope that I'll love it more than I did this one. 3 stars
Nantucket Blue by Leila Howland
YA Romance
Published May 7th 2013 by Disney Hyperion
Nantucket Blue was another book I've been holding onto for a while and for whatever reason just never got around to reading. I'm glad I finally did. I enjoyed this book. It was a good, light, summery romance. But I didn't love it. I did like the relationship between Cricket and Zach and how naturally it developed and how real it felt. I did not like Jules at all. Cricket's best friend was a total bitch. I know I'm suppose to excuse the behavior because her mom died suddenly and it was difficult for her to process and Cricket did overstep a bit in their grieving and made it a bit more about her than it should have been (even though, yes, she was grieving too) but her behavior was so much more cruel than can be excused away with that. Especially for someone who is suppose to be your best friend. I almost couldn't even believe Cricket continued to care about what Jules thought about her developing relationship with Zach and even still wanted to be her friend. It was crazy. And hard to get past. I didn't particularly love the way either girl dealt with the situation. But, like I said, I did like her relationship with Zach and I did like her growth throughout the book and the way she talked with her own mom and worked on her own. I would recommend this book as a quick summer beach read. 3.5 stars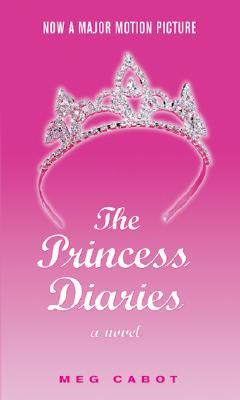 The Princess Diaries by Meg Cabot
YA Fiction/Humor
Published June 26th 2001 by HarperTeen
Okay, I'm probably starting to sound like a broken record but this was another book that I enjoyed but just didn't love. And I know exactly why I didn't love this one. Mia. She was such a brat! I really wasn't expecting that. Especially with how many people LOVE these books! She complained about everything. I know she's a teenager and teens have attitude and sass and she comes from a very unique situation but seriously, I had a hard time getting past all of the complaining she was doing. Also, her complete inability to do math grated on me and just how naive and young she sounded all the time. But it was still a fun book. Regardless of how likable any of the characters were (Michael and Mr. Gianini were) it was still fun and funny and a really fast read. Pretty young on the young adult scale but not so much that fans of YA should immediately write it off. I'm glad I finally gave in and read this classic. I'm not entirely sure that I'll continue with the series, but if I'm ever looking for a fun, quick read, I know where I can go! 3 stars
Related Posts