To All the Boys I've Loved Before, Little Peach, The WInner's Crime

by Jenny Han, Marie Rutkoski, Peggy Kern
Series: To All the Boys I've Loved Before #1, The Winner's Trilogy #2

I'm a little bit behind on reviews so I hope you guys are okay with a few quick ones to try and catch up on my to-review list! I guess that's what happens when you participate in two read-a-thons pretty close together. I'd love to hear your thoughts on any of these books if you've read them. Also, P.S. I Still Love You came out this week, did any of you guys read it? I didn't love the first one but I am excited to read it so let me know what you thought if you have already.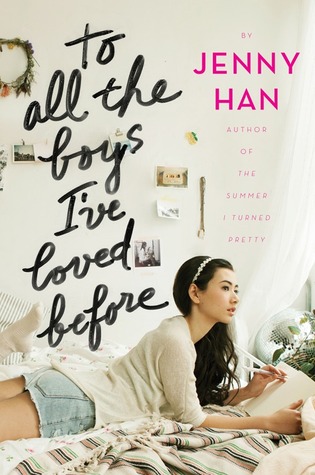 To All the Boys I've Loved Before by Jenny Han
YA Contemporary/Romance
Published by Simon & Schuster Books for Young Readers on April 15, 2004
I bought this book pretty much right when it came out because I loved the concept and the cover but didn't read it until last month. I don't really know why, other things just kept getting pushed first. When I needed something fun and quick to read, I finally picked this one up. Also, knowing the sequel was coming out soon made me want to pick it sooner rather than later. And I'm glad I finally read it. This is one of those books that lots of people talk about and love. I went in to it hoping to love it but didn't have too many expectations. Unfortunately, I still didn't love it. I loved the idea still but the biggest problem for me was how young the main character seemed.  Also, I know this is just my thing, but if a character is calling their parents mommy and daddy and is over the age of twelve,  it doesn't work for me. I did like seeing the relationship between the three sisters develop and change over time, though the youngest sister drove me a little bit crazy. I liked both guys, thought at different times in the book. I liked Josh in the beginning, then Peter as the book went on, which surprised me. I wanted to feel more with the romance, but there wasn't a lot of chemistry for me and there was basically no conclusion with it, so I'm glad there's a sequel, but I don't think it'll be one I'm waiting in line to buy. 3.5 Stars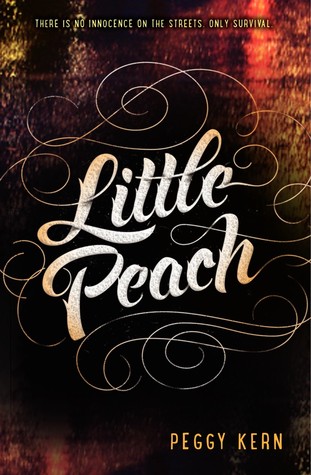 Little Peach by Peggy Kern
YA Contemporary/Social Issues/Realistic Fiction
Published by HarperTeen on March 10, 2015
I received this book from the publisher for free for an honest review. And it's good I did because I otherwise would never have picked this book up. It deals with poverty and teen prostitution and it was not a very pleasant book to read. At just about 200 pages though, I read it in just a few hours. It was intense and different from anything I usually read. But it was done really well. It's harsh, raw, dark, and it will leave you thinking long after you've finished it. And I think that was Peggy Kern's goal with this novel. We need to think about the things we don't want to, become aware of what's happening to our children, and figure out a way to keep them safe. This book may be fiction but stories like Peach's are happening all the time. If you read this book, make sure you read the author's note as well. Also, make sure you're prepared. There is no sugar coating in this book. I would not recommend it to younger readers or anyone that doesn't like dark and gritty or violent books. 4 Stars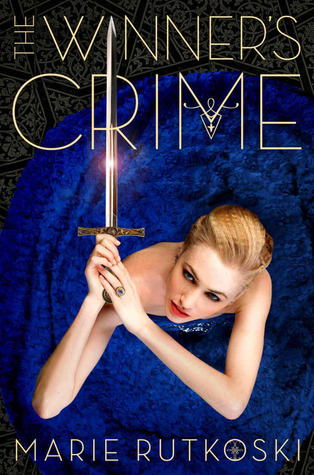 The Winner's Crime by Marie Rutkoski
YA Fantasy/Romance
Published by Farrar Straus Giroux on March 3, 2015
This is a series that gets a lot of love. Seriously, everyone seems to love them. And while I find them enjoyable, I just don't really love them. I did like the second book a little more than the first. We learned more about the world the emperor lives in and got to meet the prince and there's a lot of political intrigue and drama and internal battles and bigger pictures. It was fast reading and really interesting. But then I just felt like not a lot happened in the second half. Except, of course, the crazy ending and cliffhanger we're left with. It almost just felt like a lot of filler. Definitely felt like second book syndrome to me. And I think my biggest problem with these books is that I just don't really get the relationship between Arin and Kestrel. I don't really feel it. In this one, I just found myself getting more and more impatient with Kestrel and Arin and being angry with both of them for the way they behaved with each other then they'd turn around and mope about their feelings. There were other, more specific things that annoyed me with each of them but I won't name specifics because I don't want to give anything away for people who haven't read them. But I just wanted more to actually be happening. Also, how many times are we going to hear about Bite and Sting? Because we heard about it a lot. But I did enjoy getting to see more of the world they lived in, I liked a few of the new characters we met, and I am interested in seeing how their stories end. I hope it'll end up well for both of them, but also, they're both so angsty and dramatic I wonder if either of them could ever actually be happy. I'm still glad I read this and am happy I picked it up at ALA Midwinter. 3.5 Stars
Related Posts