Waiting on Wednesday is hosted by
Breaking the Spine
as a way for us to showcase the books we're highly anticipating.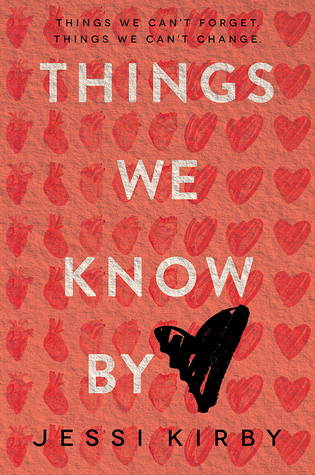 Things We Know by Heart

by Jessi Kirby
Published by HarperCollins on 2015-04-21
Genres: Love & Romance, Social Issues, Young Adult
Pages: 304
Amazon • Barnes and Noble • Book Depository
Goodreads

When Quinn Sullivan meets the recipient of her boyfriend's donated heart, the two form an unexpected connection.

After Quinn loses her boyfriend, Trent, in an accident their junior year, she reaches out to the recipients of his donated organs in hopes of picking up the pieces of her now-unrecognizable life. She hears back from some of them, but the person who received Trent's heart has remained silent. The essence of a person, she has always believed, is in the heart. If she finds Trent's, then maybe she can have peace once and for all.

Risking everything in order to finally lay her memories to rest, Quinn goes outside the system to track down nineteen-year-old Colton Thomas—a guy whose life has been forever changed by this priceless gift. But what starts as an accidental run-in quickly develops into more, sparking an undeniable attraction. She doesn't want to give in to it—especially since he has no idea how they're connected—but their time together has made Quinn feel alive again. No matter how hard she's falling for Colton, each beat of his heart reminds her of all she's lost…and all that remains at stake.
I loved loved loved Golden by Jessi Kirby. If you haven't read it, I highly recommend it. I also really liked In Honor. I haven't read Moonglass yet, but I hope to do that at some point. Because after two books that I liked, I want to read more by this author! And if you read this summary, you can probably see why I want to read this one as well. It sounds so compelling! And based on her other books, I know it will be layered and more complicated than it may originally appeared. I'm very excited for this book and I hope you are too!
What are you waiting on today?
Related Posts