Top Ten Tuesday is hosted each week by The Broke and The Bookish and allows us to combine our love of books with our love of lists. This week's topic is: Top Ten Books On My Fall To-Be-Read List.
I love these Top Ten topics. It's always so much fun to think about the upcoming season and the books coming out in the next few months. I get so excited seeing books I've been waiting such a long time for to finally be coming out! The books I've listed are out here in the US in September, October or November. And all are ones I'm hoping to read this fall. Of course, I always say that and then always end up with books on my lists that I don't read. I still have 2 from summer and 3 from spring that I haven't read. Is anyone else bad about sticking to your reading lists or is it just me?
Here are the books I'm most hoping to read that are coming out this fall: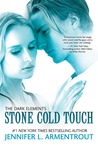 Of those ten, three I have for review, two have already come out and I picked up copies of them, and the last five I'm still waiting to be released. I really hope I can read them all!! (Does anyone else think of Pokemon when talking about books? I gotta read 'em all!)
What books are on your list to read this fall? Which book on my list should I read first?
Related Posts