I'm so excited to be hosting a challenge for Bout of Books again! I couldn't host one for 10.0 but I have hosted challenges before and they are so much fun! At least I think so. I really hope you guys are enjoying them as well. It's Day 4 of the Read-a-Thon so I hope you've been able to spend at least a little time reading. I haven't made nearly the dent in my reading pile that I always hope to by this point but I'm still having fun. And that's really the point of this whole thing, isn't it? But I don't think you guys are here to listen to me talk. You're here for the challenge. Here it is!! For my challenge, I decided to do a Like This, Try This challenge. It's pretty self-explanatory. The rules are as follows:
You must recommend a book based on another book, movie, tv show, etc similar to this: "If you liked _____, you should try _____ because _____."
Any genre and reading level is fine and you may use any set-up you like, so long as you're recommending a book based on something else and explaining why.
Post your recommendation wherever you are posting your read-a-thon updates.
The challenge and giveaway will be open for 24 hours from midnight CST to midnight CST Thursday, August 21.
Here is an example:
If you liked this….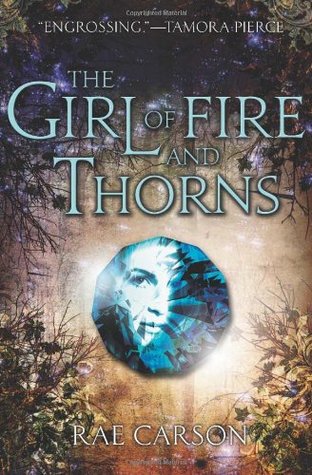 The Girl of Fire and Thorns by Rae Carson
You should try this…..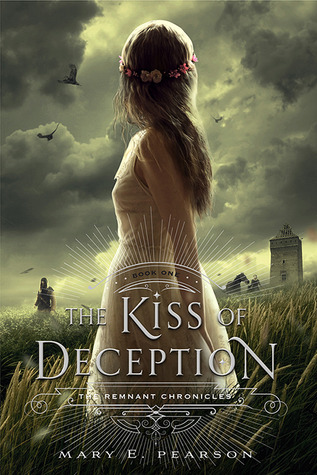 The Kiss of Deception by Mary E. Pearson
Because both are very well written, engaging YA fantasy books about strong females who go on long journeys and become leaders, whether they want to be or not.
 It's that easy!
Giveaway Rules
To be eligible for the giveaway, you must be a Bout of Books 11.0 participant who added their link to the sign-up post and complete the challenge.
The giveaway is open to INTERNATIONAL participants, as long as The Book Depository will ship to your country for free.
One winner will win their choice of book up to $15 USD from The Book Depository.
The winner will be chosen randomly and contacted by Tuesday, August 26.
I am not responsible for items that get lost or damaged during delivery.
All entries will be verified.
(Quick note: It's okay if your number isn't exactly right, I know they've been changing slightly. Just give what it is at the time and that'll make it easier for me to find you among the 900+ participants. Thanks!)
Thanks so much for participating in the challenge! I hope you enjoy your reading!
Related Posts