Top Ten Tuesday is hosted each week by The Broke and The Bookish and allows us to combine our love of books with our love of lists. This week's topic is: Top Ten Favorite Movies and TV Shows!
We're going a little of topic today and not talking about books or reading or blogging. We're talking about movies and tv shows! We're allowed to choose one or the other to talk about but I'm splitting it in half and doing five movies and five TV shows. I don't know if these count as ALL TIME FAVORITE movies and TV shows but I do love them. I've seen all of them multiple times and will definitely watch them again in the future. I'm not sure what my choices say about me but I hope it isn't too bad!
Movies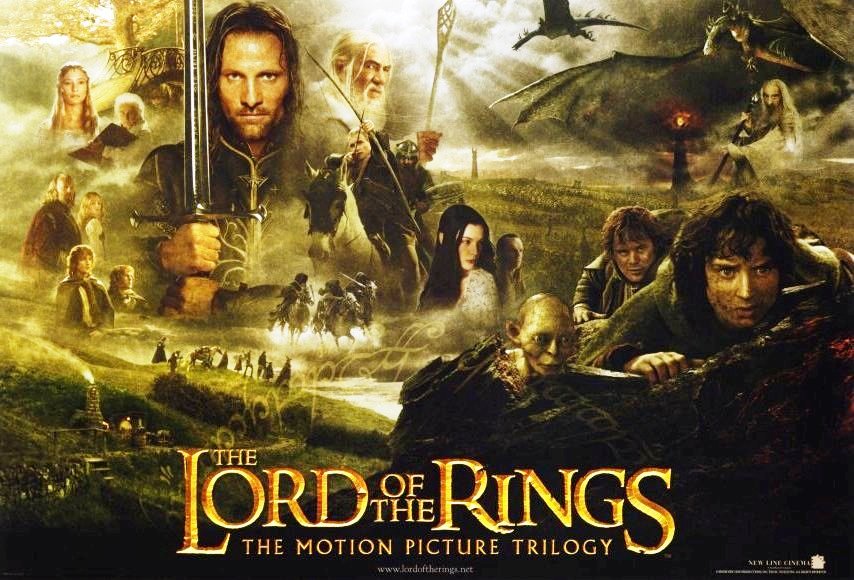 The Lord of the Rings Trilogy: I love these movies. They have everything. Magic, war, love, friendship, humor, drama. As Legolas would say (with serious eyes), "They have feelings, my friend." He also says things like, "The forest is old. Very old." And "The White Wizard approaches." So he speaks truth. I will continue to watch them over and over again forever.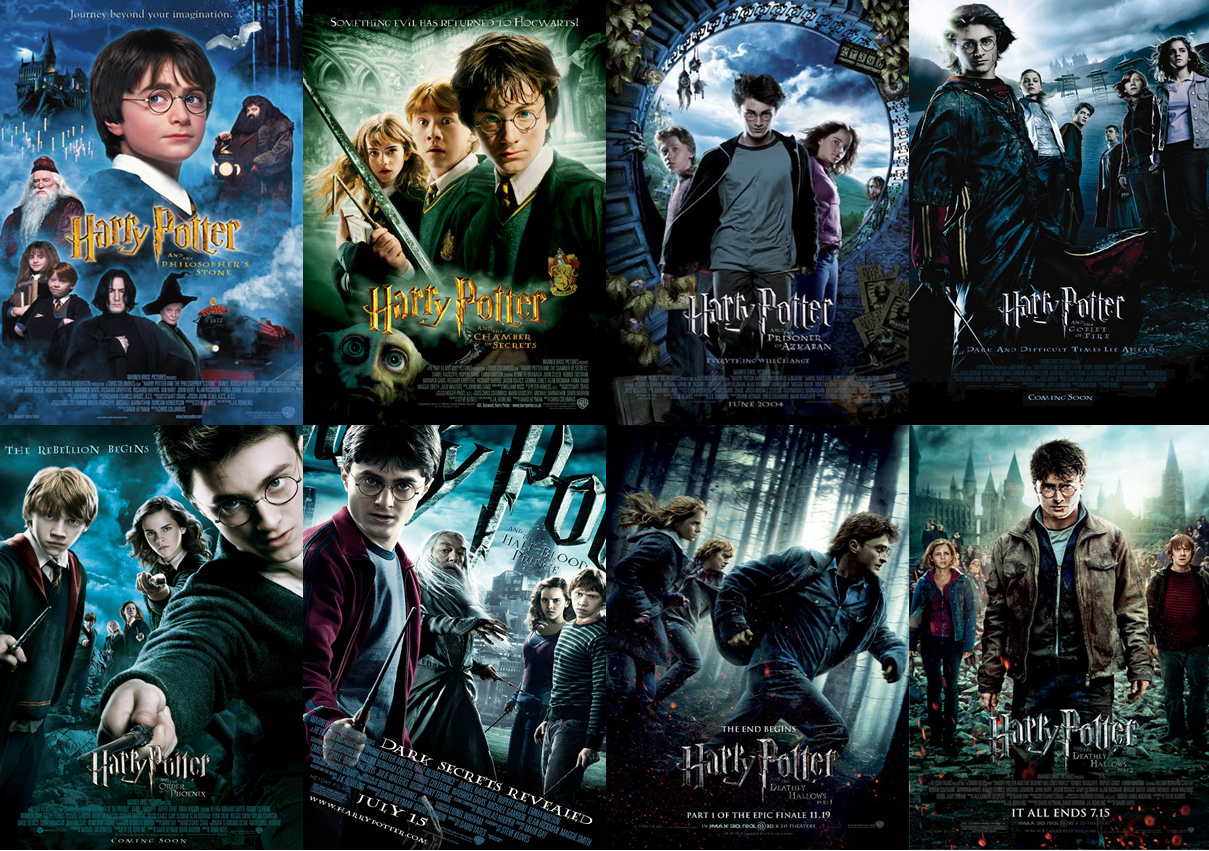 Harry Potter: I readily admit that the books are my first love and the movies aren't as good as I had hoped they would be. But I still love everything Harry Potter and if I'm looking for a quick fix, I'll put on a movie. Most likely it will be number 3, 6, or 7. I don't watch the last one much because I'm still mad about the Harry/Voldemort fight/death scenes. But whatever.
Clueless: Seriously, a classic. Has anyone not seen this? I love this movie so much. It's how I first fell in love with Paul Rudd. And Turk. And Brekin Meyer. And where I learned the definitely of sporadically. And surfing the crimson wave. And that now gives me flashbacks to old cellphones and The Mighty Mighty Bosstones and cassettes and chin pubes and Cliff's Notes. I love this movie.
Pitch Perfect: This is a much more recent favorite. Obviously. But it has just the right amount of funny and serious and emotions and drama and silly. Plus it has great music. And I'm a sucker for the last scene with the big Breakfast Club finish. I can't help it. I smile everytime.
An Affair to Remember: We love old movies here and this is one of my favorites. I can't help it. Except for that weird singing scene in the middle (and who doesn't like a little weird now and then) I love it. I always feel like Meg Ryan and Rosie O'Donnell in Sleepless in Seattle when I watch this. "Winter must be cold for those with no warm memories." And the end kills me. I love how dramatic everything is in old movies. Plus, Cary Grant. I mean, really. I love it.
Honorable Mentions: The Hunger Games, Frozen, the new Star Trek movies, Elf, and Die Hard
TV Shows
Friends: Could there BE any other show listed first here? No. I will watch this show anytime. Whenever I see it's on, I stop to watch it. Even though I own all of the seasons. I quote it all the time. It was the first show I was really obsessed with seeing every week. And way back then, there was no DVR. It was required weekly viewing. Or setting the VCR and hoped you had a blank tape somewhere. I still remember seeing Ross and Rachel's first kiss. And always wondering if they'd finally figure out how to be together. And really loving Chandler and Monica together. Really, I could talk for hours about this show even though I haven't really watched it in years.
Gilmore Girls: I didn't watch this show until a few years after it started. My MIL and SIL recommended it to me. I picked up the DVDs and was completely hooked. My son was a baby and I could still watch TV with him the room so I seriously marathoned this show for days.  The only real question in regards to the Gilmore Girls (because we all know Luke and Lorelei are the best) is: Dean, Jess, or Logan? I know the right answer.
Dawson's Creek: Yes, you know it wouldn't be a post about shows without Dawson's Creek on it. I can't help it, I love this show. It was actually on when I was in high school and I remember catching the show every once in a while. Then I found it years later in my library on DVD and thought, why not? I watched it from start to finish and now I own the whole series and my husband laughs at me whenever I watch it but I just don't care. It's my show. And don't even try to convince me that Dawson is better than Pacey. Just don't.
Veronica Mars: I'm so glad we started watching this show. We picked it up just this year before the movie came out and both my husband and I loved it. Unfortunately, the first season is definitely the best, but the other two were still enjoyable. I think it's going to be tough to find a better, snarkier MC than Veronica or a better supporting cast between Keith,Wallace, and Mac. But I'm not even going to talk about my pick of guys for her because I'm definitely in the minority there.
Parks and Rec: I love everything about this show. The sarcasm. The heart. The dry humor. The characters. Everything. (Except the new guy, Craig. I hate him.) But everything else is amazing. And in case you were wondering which character I am, according to some online quiz, I'm Andy. So that should tell you a little bit about me. But Ron is my favorite.
Honorable Mentions: Sherlock, Brooklyn Nine-Nine, Modern Family, Chopped, and College Football
Okay, that's my top ten for this week. I'm surprised by my lack of any sort of fantasy or sci-fi elements in my favorite shows. I did just start watching Vampire Diaries a few days ago, so that makes me feel not quite so unbalanced. But with how much I love those kinds of movies and books, you'd also think I'd have some shows in those genres as well. So let me know, do you watch any fantasy/sci-fi shows? Do you have any to recommend? Let me know!
What are your favorite movies/tv shows? Do we have any in common?
Related Posts